Tuesday, June 23, 2009
Who high school and junior high girls want as their father
High school girls choose Kimura Takuya, junior high students pick Sakurai Sho
17th June 2009
"It'll be fantastic if he's my father!" The celebrity ranked 1st by high school girls is SMAP's Kimura Takuya (36) and junior high girls voted for Arashi's Sakurai Sho (27). The survey was done by P-Nest, a mobile telephone services provider. At the other end of the spectrum, high school girls ranked
Degawa Tetsurou
(45) under 'Absolutely no!" while junior high girls chose
Himura Yuuki
(37) of the comedy duo Banana Man.
The survey was done from 1st to 5th June by 1001 high school girls and 1000 junior high school girls. 2nd on the list of high school girls is
Fukuyama Masaharu
(40) and joint 3rd are
Sorimachi Takashi
(35) and Mizushima Hiro (25). Junior high girls ranked
Tsuruno Takeshi
(34) 2nd and Ichihara Hayato (22) 3rd.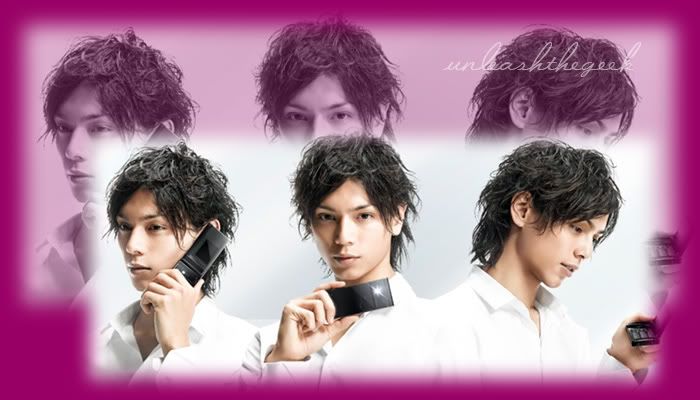 Why would anyone want this as their

father

?

<木村拓哉>女子高生の"パパだったら"1位に 中学生は櫻井翔 絶対イヤ!は出川

女子中高生が選ぶ「この人が自分のパパだったら最高!」と思う有名人は、高校生が「SMAP」の木村拓哉さん(36)、中学生が「嵐」の櫻井翔さん(27)が1位だったことが、携帯電話向けホームページ作成サイトを運営する「ピーネスト」の調べで分かった。「絶対イヤ!」と思う有名人は、高校生が出川哲朗さん(45)、中学生はお笑いコンビ「バナナマン」の日村勇紀さん(37)が1位だった。

 調査は6月1~5日、同社の携帯コンテンツにアクセスした女子高生1001人と女子中学生1000人を対象に実施。高校生は、2位が福山雅治さん(40)、3位が反町隆史さん(35)と水嶋ヒロさん(25)。中学生は、2位がつるの剛士さん(34)、3位が市原隼人さん(22)だった。
http://mainichi.jp/enta/photo/news/20090617mog00m200019000c.html

Full survey results at P-Nest
http://www.p-nest.com/research/rst.php?seq=1388

Labels: Arashi, Mizushima Hiro, Ranking
Back to Main
-Current Japan Time-
Back to Main